T
his is my review on the MyFace Cosmetics Bling Tone Eyeshadow. I have this eyeshadow in the color
Sp"ice"y
. It's a warm, light to medium brown. It has a ton of glitter...like...a TON...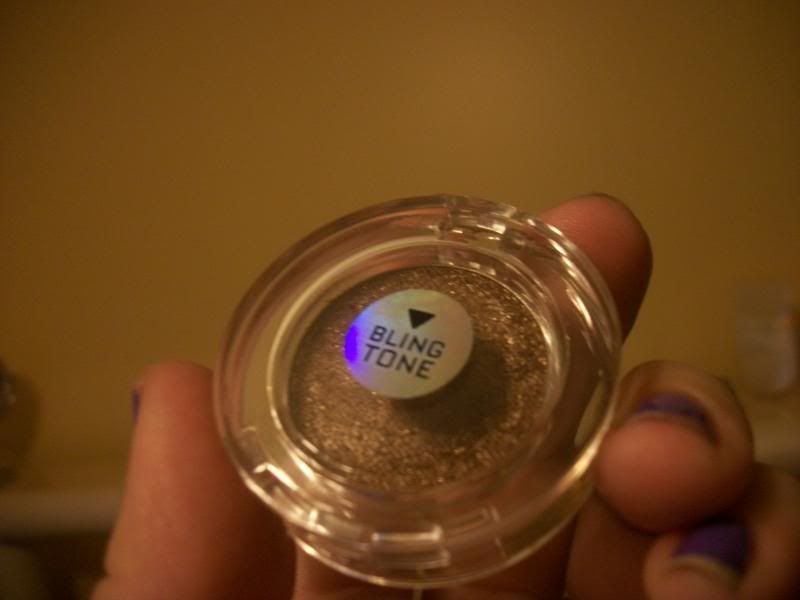 It's a very...special eyeshadow. When I get my good camera I need to try and take pictures of what happens when you apply it (especially with a brush). It goes EVERYWHERE!
I did find the best way to apply it, is with your finger. And you need to pat it on, then spread it with your finger...very cautiously. You end up with a bunch of glitter still on your finger. It goes on a little darker then it is in the pan. Or at least a different tone.
The texture is different and it's so hard to explain. It feels and looks like a cream in the pan, but on your finger and eye it looks and feels like a powder. Now this does mean little to no fallout of the actual color and eyeshadow, but not for the glitter. I have not worn it all day because when I have put it on, I had too much glitter everywhere or I was just playing around before bed. So I will do a look with it and get some pictures to show what I mean about the glitter.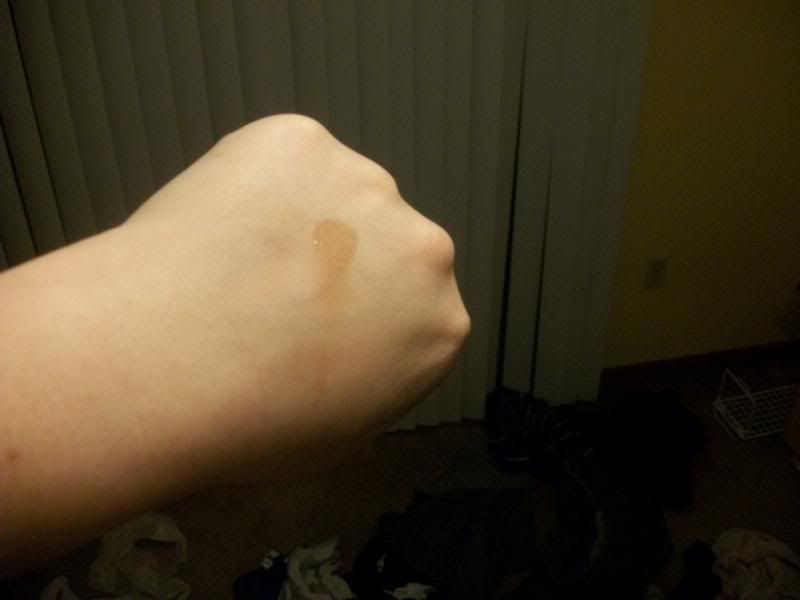 Pretty much true to color - but doesn't show the glitter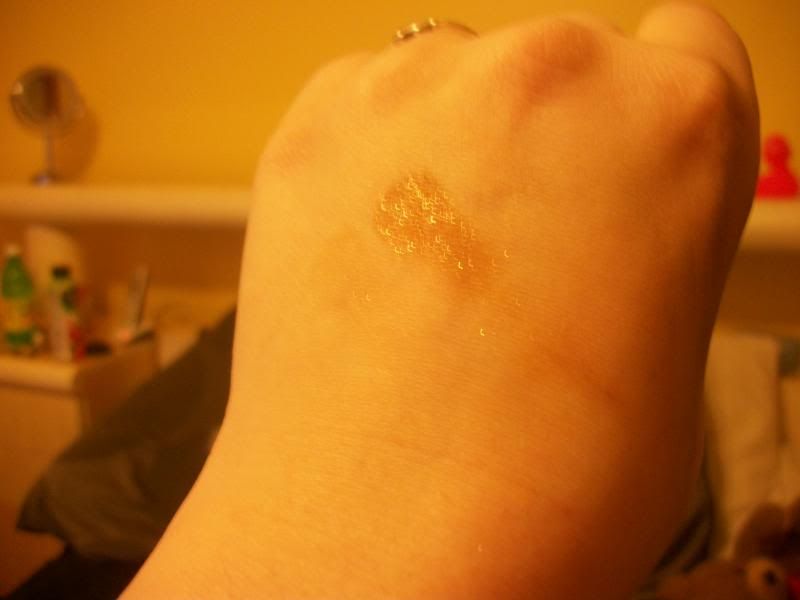 GLITTER!!!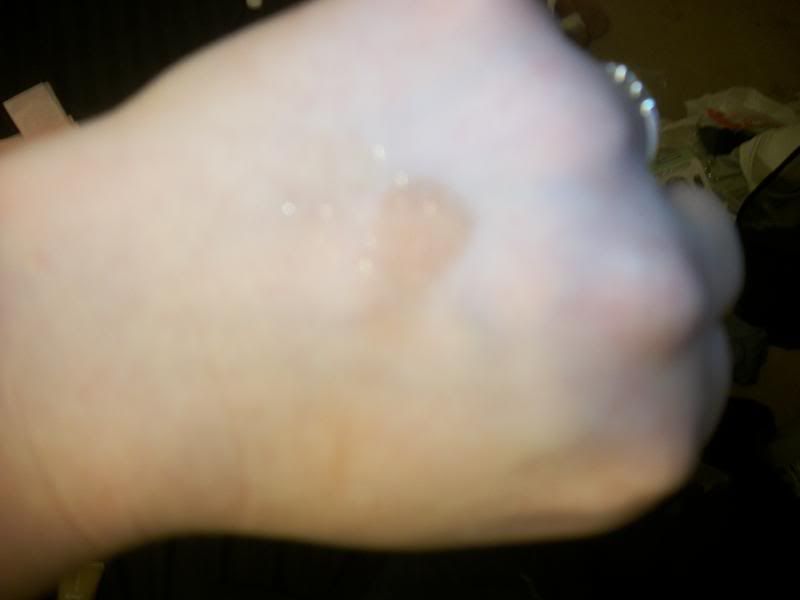 Not in focus - but shows the glitter. I wiped what was left on my finger after I swatched it next to the swatch

This eyeshadow is the EXACT same consistency and type of eyeshadow as the Victoria's Secret Glitter Shadow. As soon as I touched the Bling Tone I knew it was the same. I am going to do a comparison between the too, granted the VS one is teal..and would mean too much glitter in one look. But I'll do a side by side. Here are the pictures of the two side by side. You can tell (sorta)...I need better pictures..
Rating: (This is my experimental system!)
Color: 4 of 5 (Wasn't the exact same as in the pot)
Texture: 5 of 5 (Super cool!!)
Color Payoff: 4 of 5 (No primer and was super pigmented and super glitterly)
Workability (How easy is it to work with): 1 of 5 (And it only got the 1 because of the lack of fallout!)
Stay Power: Unknown
Overall: Unknown as of the moment - more testing needed!!
Comments: If anyone has any advice on how to work with this product...please let me know!
Videos: Please keep in mind that I cannot find a video editing software. They load in quicktime and I cannot edit through that. I have to load them onto another computer to edit them, which I will do at some point for future ones. But for now you can FF through me putting the camera down or whatever. I know one of them did not upload properly. I am working to fix it.
I don't think the other one will work because it was too long so I will redo because it was showing how much the glitter spread when I lightly swiped my swatched hand on the other.....sooo upset, it was crazy!